Alfred D. Hershey Building will house advanced technical courses that annually attract over 1300 scientists to Long Island
Cold Spring Harbor, NY — The newly completed Alfred D. Hershey Building was rededicated June 8 in a ceremony that highlighted the history and future of scientific research and education at Cold Spring Harbor Laboratory (CSHL). The 18,000- square-foot teaching and technical resource center, named for the late Dr. Alfred Hershey, a Nobel laureate and CSHL scientist, was made possible by a $15 million grant provided in 2008 by the Howard Hughes Medical Institute (HHMI).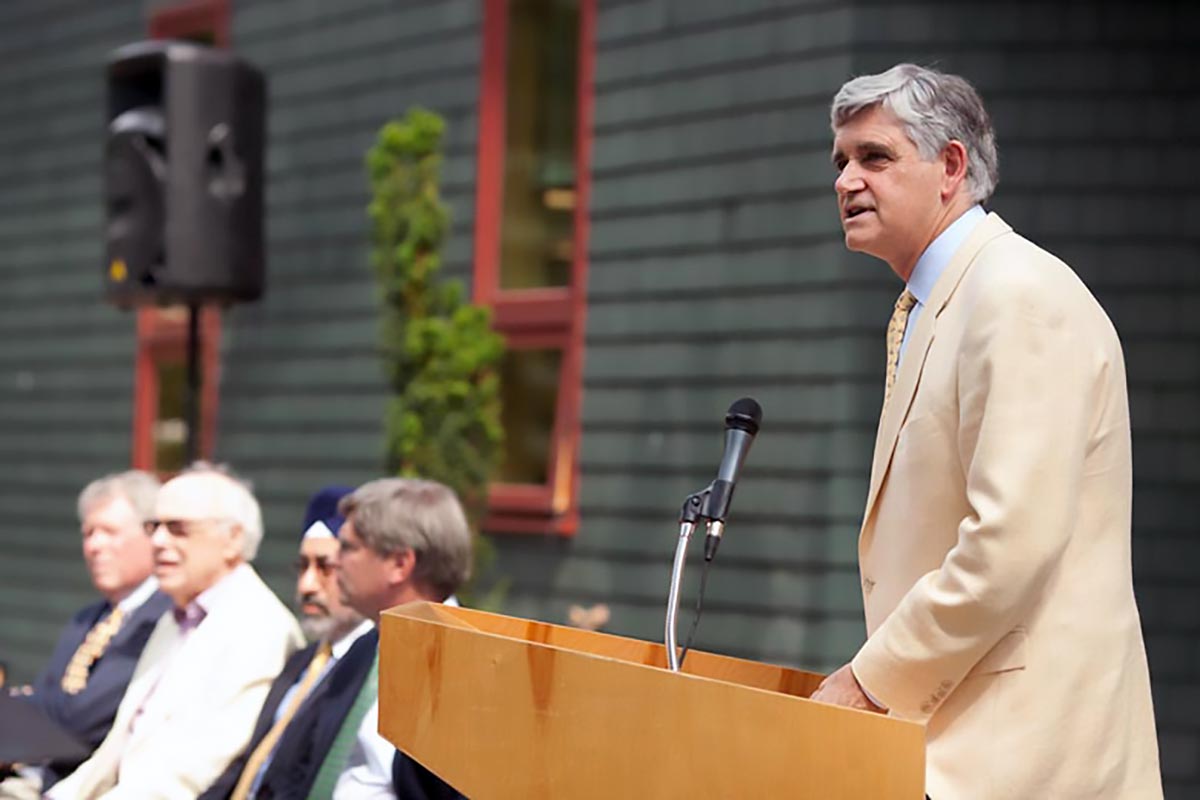 Presiding over the rededication ceremony was CSHL President Dr. Bruce Stillman, who explained, "The new teaching facility will allow CSHL to strengthen its portfolio of technical courses, enabling us to maintain our lead in training the next generation of biomedical researchers in cutting-edge technologies and methods." Stillman thanked HHMI for supporting the CSHL advanced courses program, which has influenced the careers of many scientists, including several who went on to receive the Nobel Prize.
CSHL's Meetings & Courses Program annually attracts about 10,000 scientists from around the world to the Laboratory's North Shore campus: more than 8500 scientists for scientific meetings and more than 1300 scientists for technical courses., according to Dr. David Stewart, Executive Director of the Meetings & Courses program.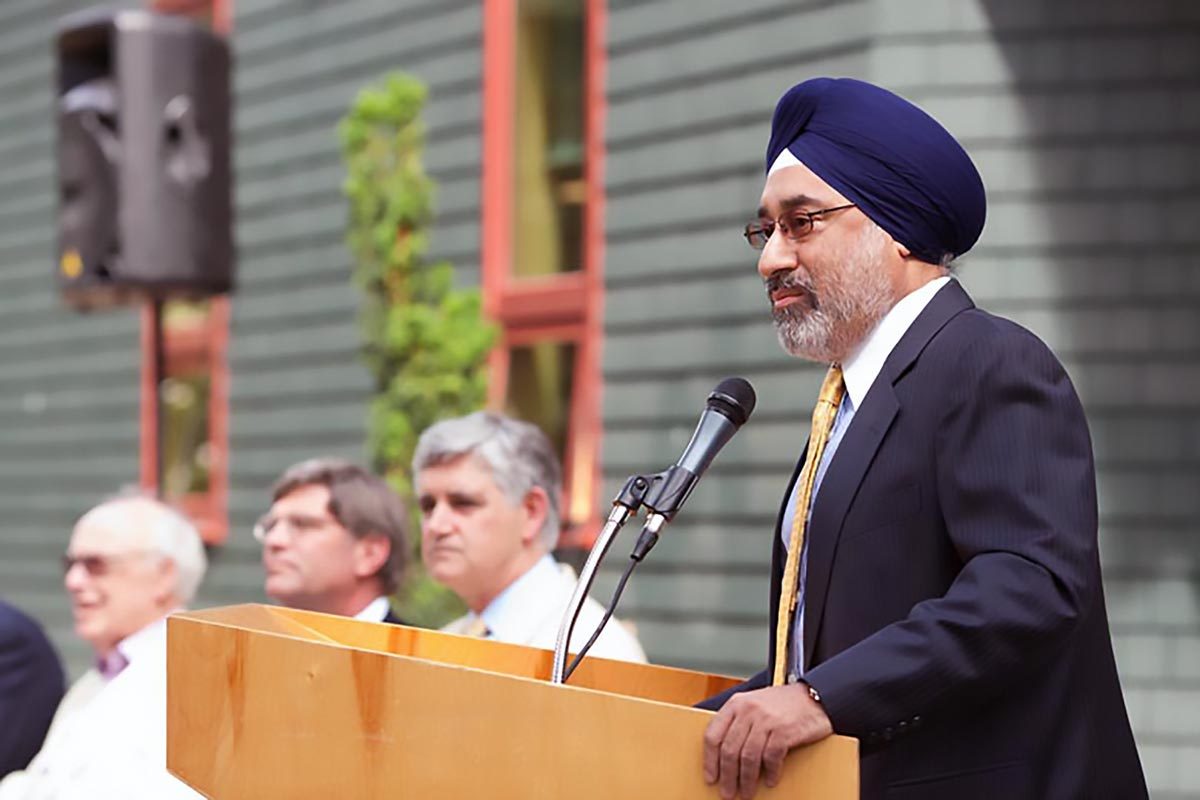 Harry Anand, mayor of the Village of Laurel Hollow, commended CSHL at the ceremony, noting its continued commitment to designing and building facilities that enhance the natural beauty of the local landscape. James Childress, partner of Centerbrook Architects and Planners, led the effort to design a completely new building to replace the original Hershey Building, which was erected in 1979.
Other speakers at the rededication were Nobel laureate and CSHL Chancellor Emeritus Dr. James Watson and Dr. Jack Dixon, Vice President and Chief Scientific Officer of HHMI.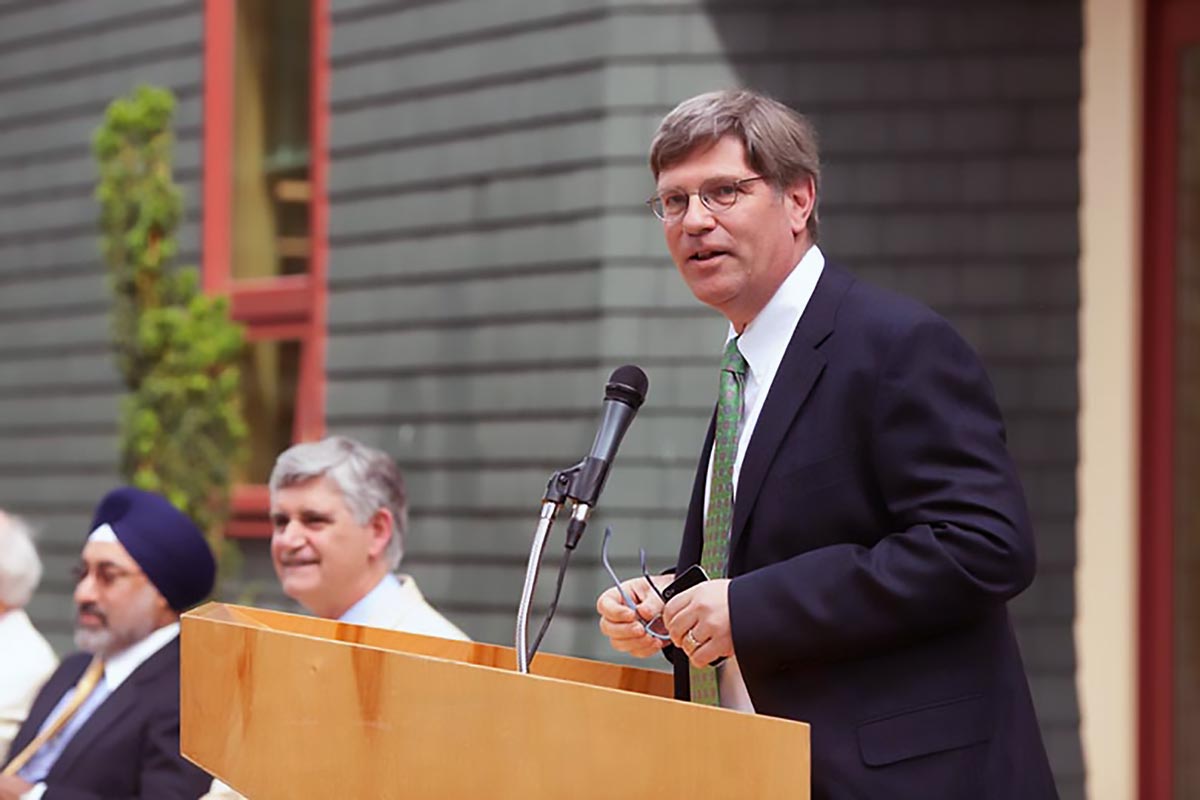 The ceremony also honored beloved CSHL course instructors Dr. Gordon Sato, for whom a new Flow Cytometry Laboratory has been named, and Mark J. Zoller, whose name now graces one of the facility's modern teaching laboratories. In attendance were Dr. Sato, Dr. Zoller's widow Ms. Karen Zoller, Senator Carl Marcellino, CSHL Board Chairman Jamie Nicholls and fellow trustees, faculty, employees and friends of the Laboratory.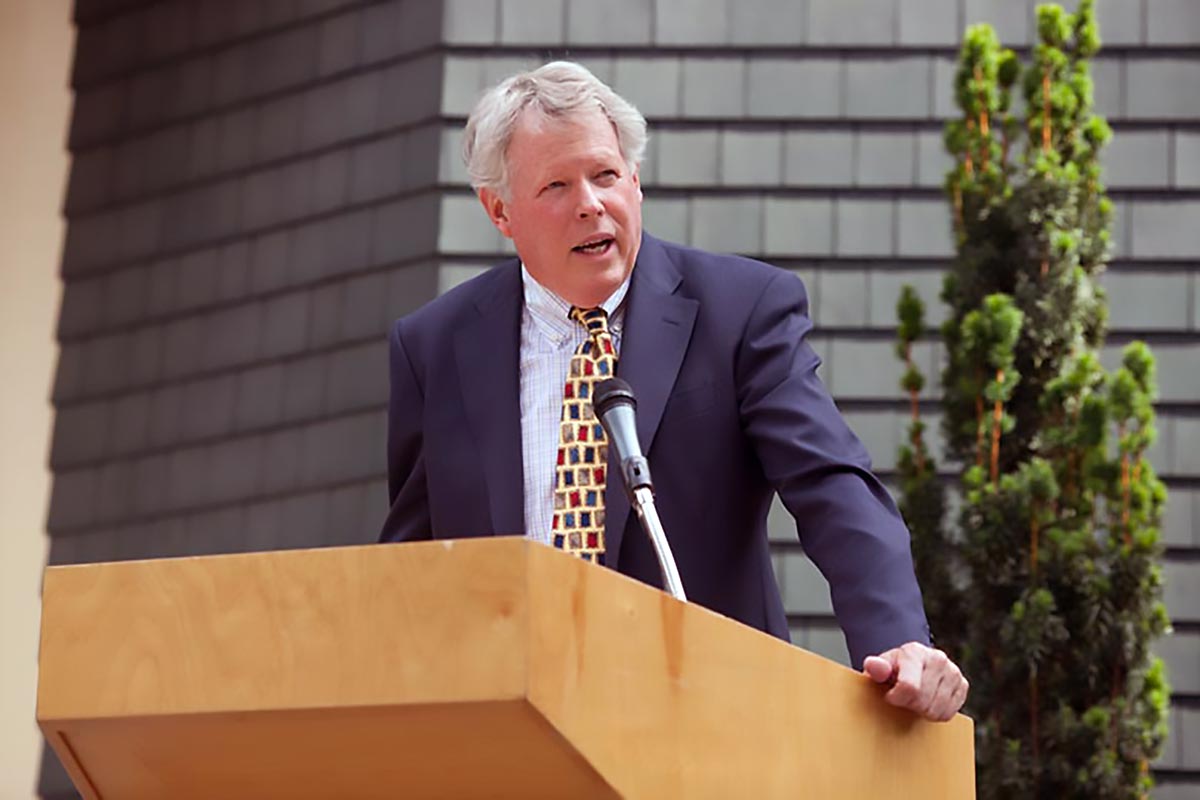 In addition to the high-tech Flow Cytometry Laboratory, where cells are sorted by laser technologies, the Hershey Building is also the home of CSHL's Microscopy Facility, which provides an array of microscope imaging services such as fluorescence, super-resolution and electron microscopy, as well as 3-D rendering and image analysis.
According to Dr. Stewart, the new facility "will allow for a 25% increase in course offerings and participants, including a number of new courses in computational approaches to biological questions." Using the latest technologies, today's scientists are generating large volumes of data and new large-scale data analysis approaches are necessary to make sense of this data. Courses such as "Computational & Comparative Genomics" and "Computational Neuroscience: Vision," both offered at CSHL this year, will put a new emphasis the computational aspects of biology, including mathematics, statistics and computer science, Stewart said.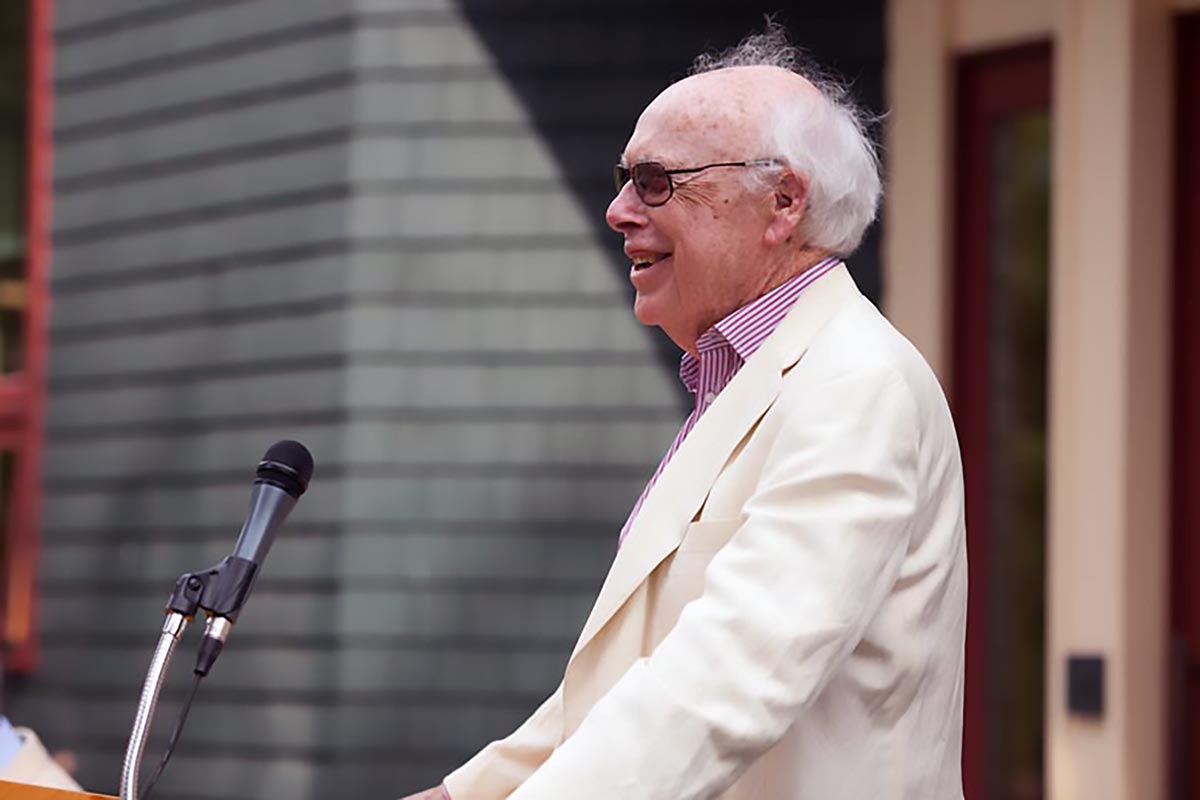 The new building is named for one of the founding fathers of molecular biology. Dr. Hershey, who died in 1997, is best remembered for performing experiments in the early 1950s that persuaded many skeptics that DNA—and not protein—was the carrier of genetic information. His most famous experiment, performed with Martha Chase in 1952, used a household-issue Waring blender to separate DNA from protein.
Written by: Communications Department | publicaffairs@cshl.edu | 516-367-8455