Cold Spring Harbor Laboratory (CSHL) has been named a 2018 Top Long Island Workplace by Newsday.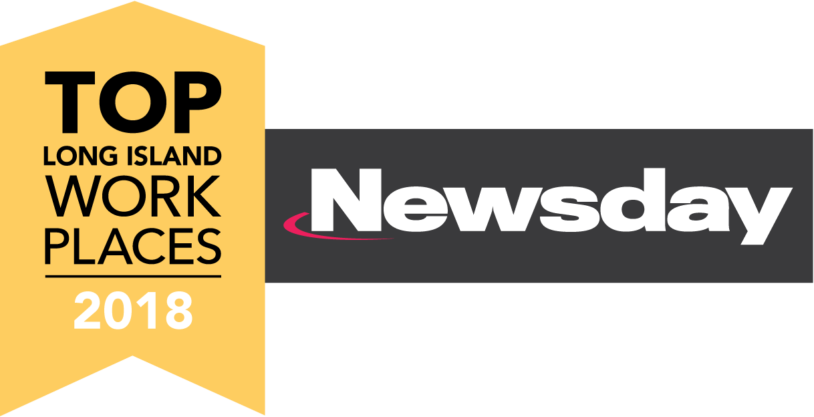 Newsday surveyed employees across Long Island on the quality of their workplaces. The anonymous employee surveys were analyzed by a third party. As part of the large companies category, with more than 500 employees, CSHL shared the honor with only 14 other institutions.
CSHL President & CEO Bruce Stillman surprised a group of employees with invitations to the awards dinner on October 24, 2018. The group represented the Lab with great enthusiasm and lots of cheering! I'm so proud to be part of this organization," said Lynn Carmen from Human Resources. Danny Jusino, Manager of Shipping & Receiving, confirmed, "CSHL is great place to work—I'm proof of it—35 years and still counting." IT Support Technician Mykey Malave concurred, adding that it was "fascinating to see all of the other organizations involved in the awards."
Carol Silva, the award-winning Morning and Midday Edition anchor at News 12 Long Island, was the master of ceremonies. She was pleased to congratulate CSHL and gave a shout-out to her favorite CSHL employee (and relative) Shannon Silva, who works in Culinary Services!
Written by: Sara Roncero-Menendez, Communications Associate | roncero@cshl.edu | 516-367-6866
---
---