By turning microbes into brightly colored "paints," guest blogger Christine Marizzi of the DNA Learning Center illuminates the invisible world in which the Obama administration recently invested $100 million.
W
e live in exciting times. Until recently, the microscope was the only way for scientists to take a closer look at microorganisms. Of course, before they could look, researchers first had to grow the tiny critters in a laboratory dish. We learned a lot this way, but only about a small fraction of the vast diversity of life.
Then, around 10 years ago, it became possible both scientifically and financially to grab samples directly from the environment and study all of the microorganisms in such samples by sequencing their DNA. This heightened our appreciation of the fact that microorganisms reside everywhere: on land, in water, in the air, and throughout our own bodies. Suddenly, this incredible invisible world became visible to scientists like me—but what about everyone else?
It's just fascinating to see how using microbes to create artwork helps stimulate discussions about microbiology and genetics."
True to the spirit of CSHL's DNA Learning Center, where I've worked as first DNALC West Manager and currently Urban Barcode Project Manager since 2011, I am always looking for new and fascinating ways to help people understand the wonder of science. Since 2015, I've been working with artist and co-founder of Genspace (a nonprofit organization that promotes citizen science and access to biotechnology) Nurit Bar-Shai to develop a simple and fun hands-on activity for people of all ages that adds art to classical STEM (science, technology, engineering, and math) education. Our approach? Use the microbes themselves as "paints."
The bacteria we use are called Escherichia coli, a species naturally found in our gut. But the particular strains we used were harmless teaching strains and genetically engineered to produce these bright colors, and then turned into a solution that you can dip a paintbrush into.
It's just fascinating to see how using microbes to create artwork helps stimulate discussions about microbiology and genetics, even among those who might otherwise be uninterested in or intimidated by technical fields. After participants in our workshop understand they are working with microbes as "paint," they usually ask where they come from, what they have to do to see them, and how we can make them colorful. All of a sudden, we are discussing Petri dishes, genetic engineering, and short videos from the DNALC website that we watch together.
We are just beginning to understand how this unseen microbial world affects us."
Earlier this year, the importance of raising awareness of the microbial world around us became even clearer to me and my colleagues. The Obama administration announced it would spend over $100 million to deepen our knowledge of the human microbiome—the bacteria, fungi, viruses and other organisms that make their homes in and on our bodies. We are just beginning to understand how this unseen microbial world affects us.
Through our collaboration, Bar-Shai has showed me that, in her words, "the arts community is in a unique position to explore the social, moral and ethical questions related to new biotechnologies through artworks." As an artist who works with microbes and biological systems, an educator, and a co-founder of a community biotech lab, she "values cross-disciplinary practices and sees the significance of creating an environment in which artists and scientists can exchange methods and practices, in this way providing a basis for collaborations, innovations and critical dialogue."
That's what we set out to do earlier this summer, when our team presented at Spotlight Health, the opening segment of the Aspen Ideas Festival, by invitation of the renowned Colorado-based Aspen Institute. All festival attendees were invited to catch a glimpse of the amazing world of microbes and participate in innovative hands-on BioArt activity. Let me share with you some of the best work:
The festival took place near Aspen's iconic Maroon Bells, two stunning mountain peaks in Colorado's Elk Mountains. While drawing on this scenery and the relationship between the microbiome and its environment, participants created a collaborative microbial artwork, consisting of individual square pieces: the Maroon Bells Collective Microbial Landscape.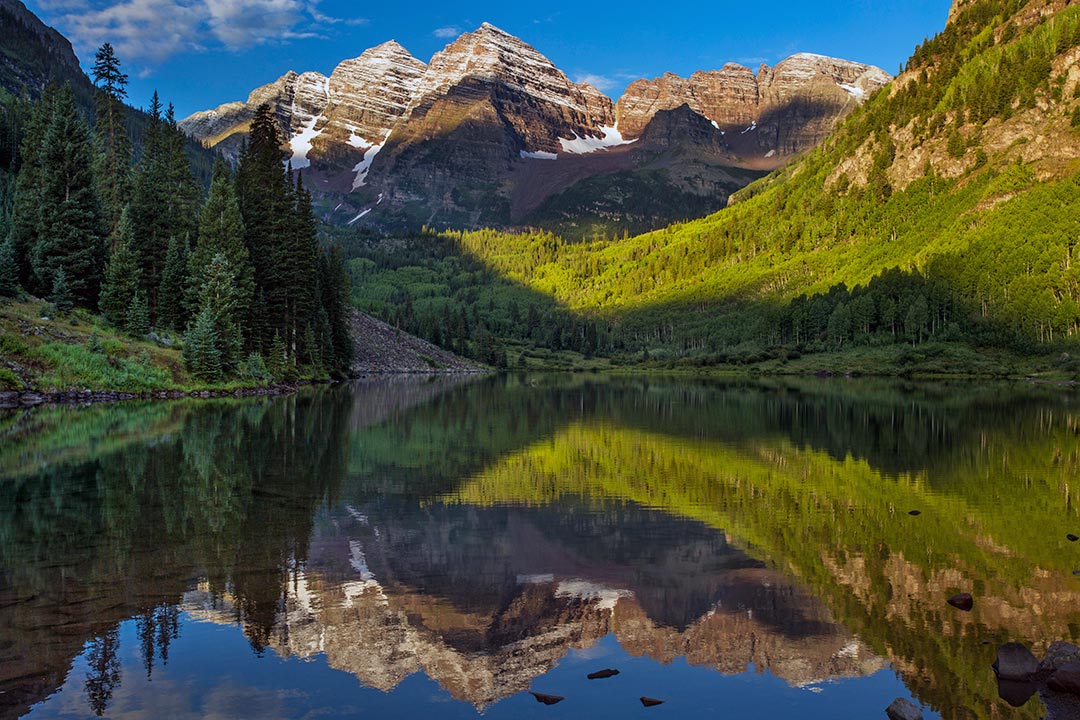 These are custom-made stencils that Bar-Shai designed specifically for this artwork make up a collective image of the iconic Maroon Bells landscape.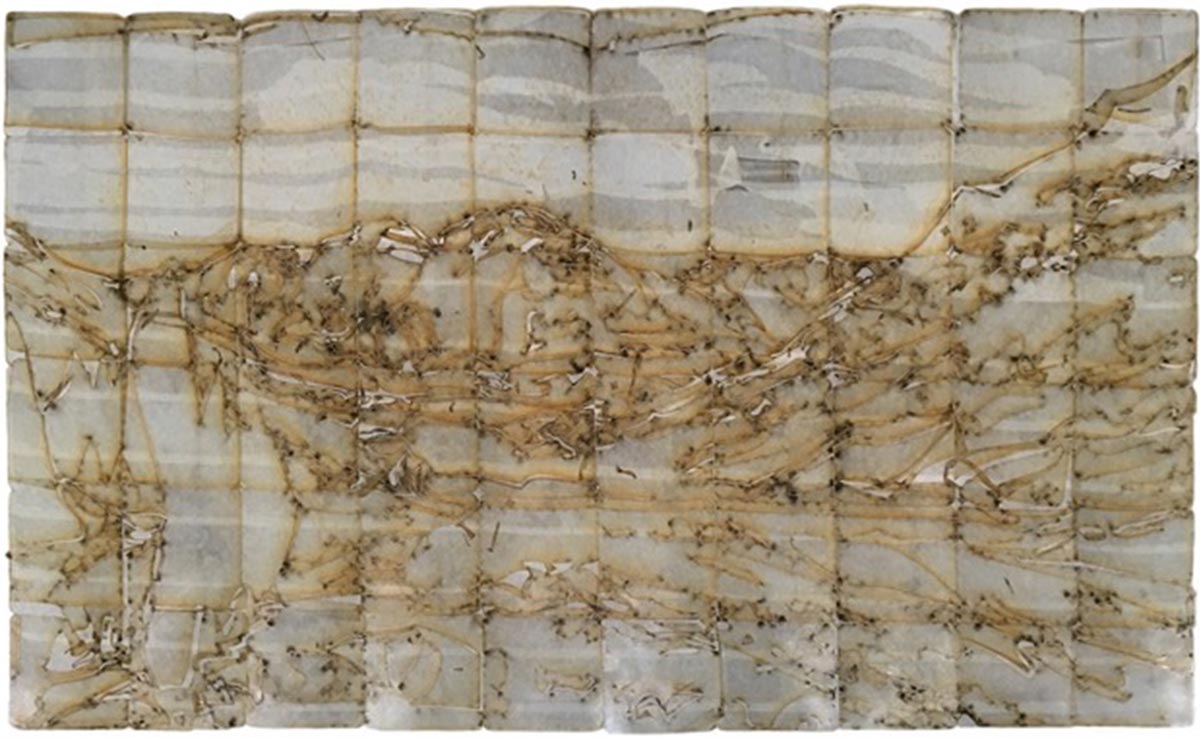 Now, we're working on putting the bacterial art prints together to create the final Maroon Bells Collective Microbial Landscape. We'll post the full artwork on LabDish soon—stay tuned.