12 new Ph.D.s; Charlie Rose, Dr. Hanna Gray, Lord David Sainsbury to receive honorary degrees
Cold Spring Harbor, NY — This Sunday, twelve more scientists will join the growing group of alumni to receive their Ph.D.s from the Watson School of Biological Sciences at Cold Spring Harbor Laboratory (CSHL). At the ceremony, Honorary Degrees will be presented to journalist Charlie Rose, politician and philanthropist Lord David Sainsbury, and University of Chicago President Emeritus Dr. Hanna Gray.
2015 Commencement Honorees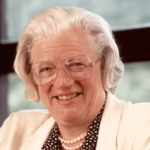 A leader in education and an advocate for scientific research, Hanna Holborn Gray, Ph.D. served as president of the University of Chicago from 1978-1993, and was the first female president of a major university in the United States. She was one of the original, Charter Trustees of the Howard Hughes Medical Institute (HHMI) from its inception in 1984 until she retired in 2012, and from 1997 to 2010, she served as Chair. Under Dr. Gray's leadership, HHMI expanded, including building its first stand alone research institute, the very successful Janelia Farm Research Campus, as well as increasing the Science Education Program.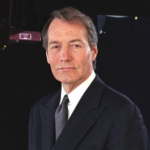 Journalist Charlie Rose, and the television show that shares his name, has aired multiple series on science that offer the general public a rich and sophisticated insight into scientific endeavor, as well as a nuanced take on the future of medical advances. He is being honored as a leader in the public engagement, insight and inquiry into contemporary topics of science and society.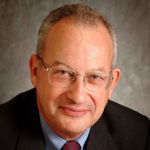 Lord David Sainsbury was Minister for Science and Innovation in the United Kingdom from 1998 and 2006. In his role as philanthropist, Lord Sainsbury established the Gatsby Charitable Foundation in 1967.  With a particular emphasis on plant science and neuroscience, The Gatsby Foundation has had a major impact on biological research in the UK.
When
Sunday, April 19, 2015; 4-6pm
Where
Grace Auditorium
Cold Spring Harbor Laboratory
One Bungtown Road, Cold Spring Harbor, NY 11724
Written by: Public Affairs | publicaffairs@cshl.edu | 516-367-8455
About Cold Spring Harbor Laboratory
Founded in 1890, Cold Spring Harbor Laboratory has shaped contemporary biomedical research and education with programs in cancer, neuroscience, plant biology and quantitative biology. Home to eight Nobel Prize winners, the private, not-for-profit Laboratory employs 1,100 people including 600 scientists, students and technicians. The Meetings & Courses Program annually hosts more than 12,000 scientists. The Laboratory's education arm also includes an academic publishing house, a graduate school and the DNA Learning Center with programs for middle and high school students and teachers. For more information, visit www.cshl.edu
---
---