The human body is made up of over 30 trillion cells, and we still aren't sure what each does. Figuring it out requires sifting through a whole "ecosystem" of tissues and organs. How does one even begin to approach a task this complex? Enter: the Single-Cell Analysis course, part of the Meetings & Courses Program at Cold Spring Harbor Laboratory (CSHL). Celebrating its 10th anniversary this year, the course trains students in the state-of-the-art practice of studying health and disease by examining individual cells.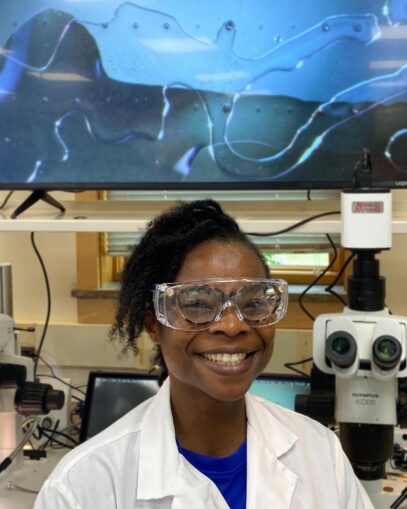 Single-cell analysis has taken the world of biology by storm over the past decade. However, the name is something of a misnomer, course instructor Michael McConnell explains. "We're not just measuring one cell—we're measuring tens of thousands," he says. "Imagine you start with a smoothie, but now you have a bowl of fruit. You deconstructed it—that's single-cell analysis. You learn a lot more about what's in the smoothie when you can take apart the pieces."
If only it were so simple! The field is constantly evolving. "There's a lot of technical hurdles on every level—engineering, physics, and molecular biology," McConnell says. In fact, single-cell analysis has advanced so quickly that one of the cutting-edge technologies taught this year was developed by an alum of the 2015 course, Iain Clark.
Indeed, the exchange of ideas between students and teachers is a central component of the course. One student, Soma Dash, notes that this year's participants brought a "huge breadth of research experience" to the lab. "We had an eclectic collection of questions we were interested in, compelling the rest of the group to learn something new and unexpected," she says.
Written by: Luis Sandoval, Communications Specialist | sandova@cshl.edu | 516-367-6826