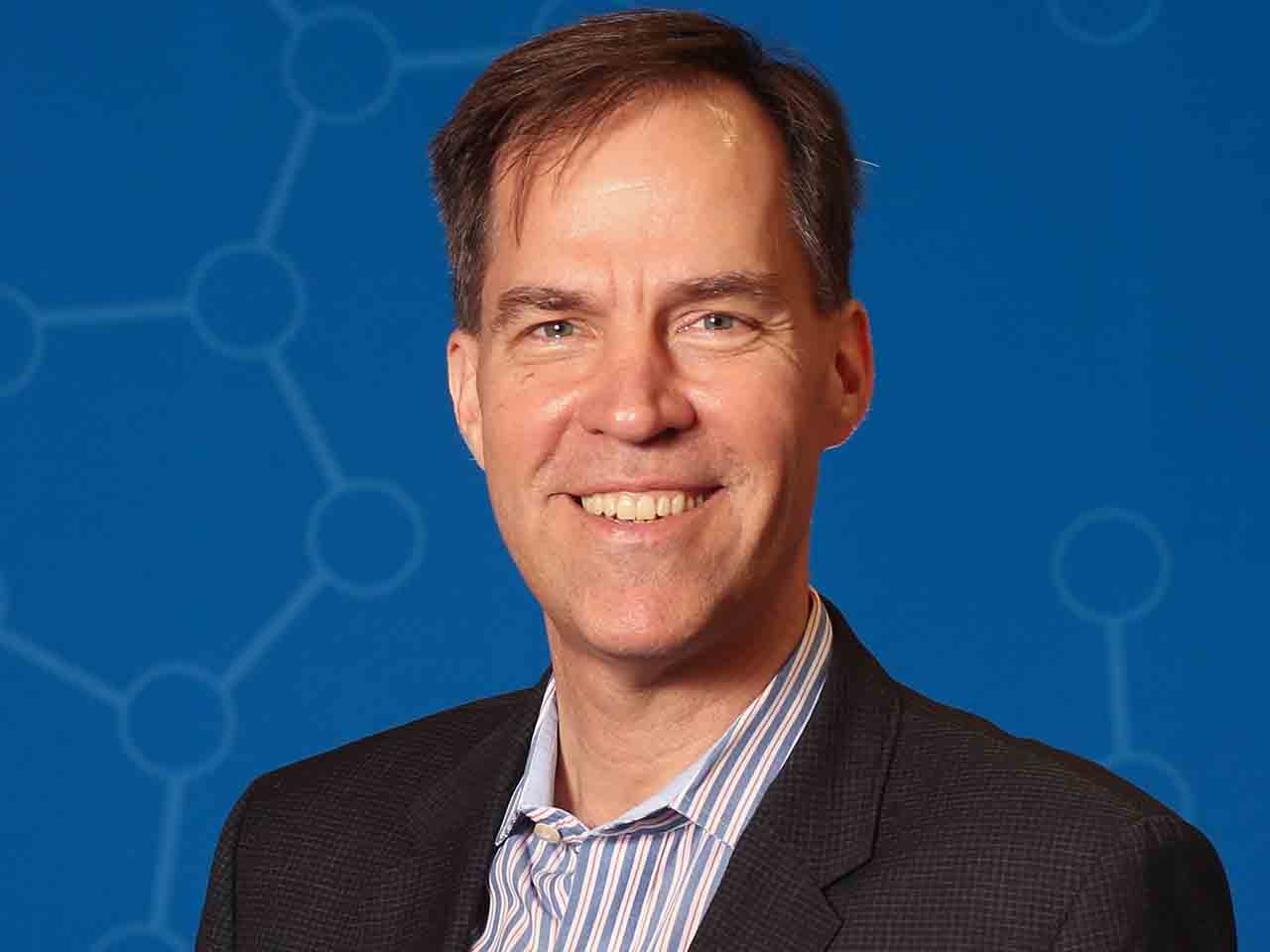 Robert Maki
Professor
Ph.D., Cornell University Graduate School of Medical Sciences, 1991
M.D., Cornell University Medical College, 1992
With joint appointments at CSHL and Northwell Health, I am working to expand clinical cancer research at our institutions to provide new treatments for patients as well as greater insight into the biology of this complex set of diseases. In my own research, I am collaborating on research in soft-tissue and bone sarcomas to better understand the cancer microenvironment and epigenetics, targeting molecular weaknesses to halt cancer growth.

Robert Maki is interested in applying basic research discoveries in the clinic to treat patients with sarcomas and other neoplasms of soft-tissue and bone. Pathologists recognize more than 70 types of sarcoma, but using molecular characteristics (changes in DNA sequence like translocations or mutations), there is even greater heterogeneity. Nonetheless, commonalities of this cell lineage provide some entry points for investigational therapies. Dr. Maki is working to exploit these molecular changes to inhibit growth and proliferation of sarcoma.
Dr. Maki also maintains a particular interest in angiosarcoma, leiomyosarcoma and desmoid tumors as manifestations of the interplay of the microenvironment with cancer. He is also exploring the common pathways in metabolism and epigenetics in the hope that they may provide useful tools to circumvent the well-appreciated genetic heterogeneity of most cancers.
In developing the Center for New Cancer Therapies (CNCT) at Northwell Health Cancer Institute, Dr. Maki facilitates the translation of basic research at CSHL into the clinics of partner institutions, in particular Northwell Health's Monter Cancer Center. Dr. Maki brings significant expertise in the interplay between clinical and basic research: he has written and conducted phase I-II-III trials in soft tissue and bone tumors at his home institutions and via collaborative efforts such as SARC (Sarcoma Alliance for Research through Collaboration), and will apply that knowledge as CSHL and Northwell Health expand their clinical trials.
2014 Fellow, American College of Physicians
2013 Nobility in Science Award, Sarcoma Foundation of America
2009 NCI Clinical Investigator Team Leadership Award
2007 Byrne Fund Award, Memorial Sloan-Kettering Cancer Center

Building publication list.